A blended whisky distilled and aged in Scotland and then matured for several years in the tropics with casks of aged agricultural rums and French oak barrels from the best French cooperages.
A gourmet whisky, woody and spicy like an old rum on the nose, chocolatey and pastry-like on the palate with a dry finish.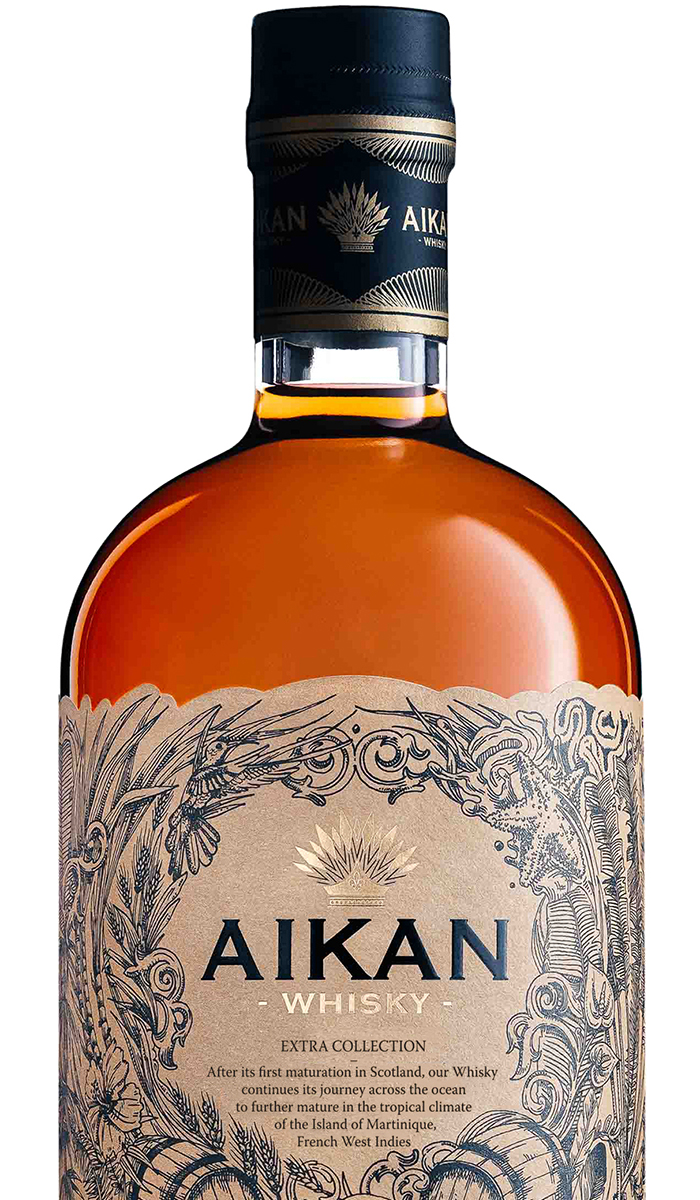 The ideal whisky for lovers of very old rums and of course of woody whisky, with a dry finish, a real alternative to the traditional whiskies aged in sherry casks
Nose: rich and greedy, it opens with woody and spicy notes like an old rum, with cocoa, marzipan, cinnamon, nutmeg, vanilla, coconut, prune and citrus fruit.
Palate: deep and smooth, dynamic and structured, it takes up the pastry notes of the nose with an even more chocolatey profile, with notes of malt, tobacco, coconut and nuts, all enhanced by spicy notes (cinnamon, pepper, chilli) and woody notes in the manner of a very old rum.
Finish: very long and dry with caramel, cocoa, vanilla, coconut, ginger, cinnamon, clove, pepper and coffee, all with a nice fresh herbaceousness.
Empty glass: chocolate, citrus, malted barley, coconut, dried fruits and spices.

Ageing :
First ageing in traditional casks in Scotland for a minimum of 3 years
Second ageing in the Caribbean, in a Martinique cellar, in a tropical climate for 2 to 4 years with aged rum casks and casks specially designed for Aikan by the best French cooperages

Types of casks :
New French casks, different forests, grains and toast
Second-hand French casks
Barrels of aged agricultural rums
Bourbon barrels

Blending in several stages:
Slow dilution to 43%.
Natural colour
Unfiltered (slow filtration at room temperature)

How to drink it :
As an aperitif or digestive, neat or on the rocks.
Colour: deep amber.