A blended whisky distilled and aged in Scotland and then matured in barrels of different ages of agricultural rums and French oak barrels from the best French cooperages.
A gourmet, vanilla and fruity whisky, with an original character borrowing notes of sugar cane and pastry from old rum.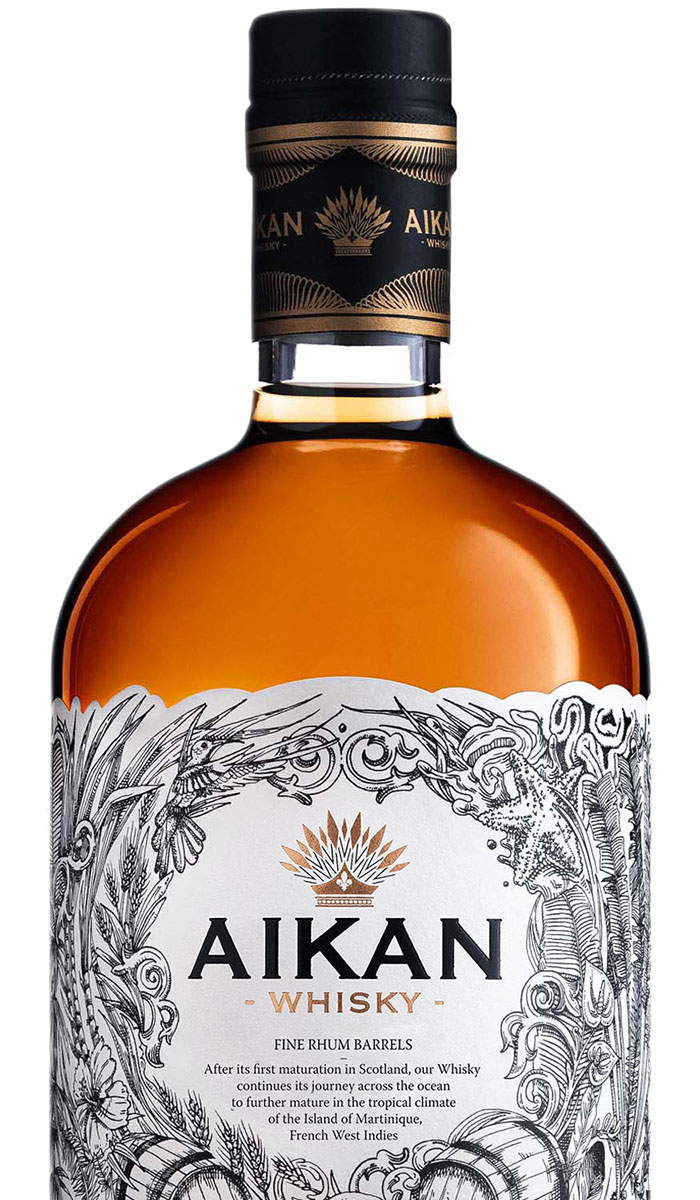 Our Whisky continues its maturation in the tropical climate climate of Martinique.
Nose:
rich and greedy, it opens with vanilla, malted and fruity notes becoming even pastry-like after a few minutes of aeration on crème brûlée, candied orange, apricot custard, banana and grilled almond with a nice fresh and vegetal note of sugar cane. It evolves on exotic notes of papaya, plum and cooked apple. The whole is enhanced by fine woody and spicy notes of nutmeg and cinnamon.
Mouth :
Smooth and suave, it continues the fruity notes of the nose with even more gourmet accents of barley sugar, pecan, marron glacé, dark chocolate, pepper and a hint of typical Scottish smoke with an almost minty herbaceous note of beautiful freshness.
Finish :
Long and luscious, finely wooded on ginger, toffee, vanilla, coconut and sweet spices.
Ageing :
1. First ageing in traditional Scottish casks for a minimum of 3 years
2. Second ageing in the Caribbean, in a Martinique cellar, in a tropical climate for 1 to 2 years with aged rum casks and casks specially designed for Aikan by the best French cooperages